By: Infocellular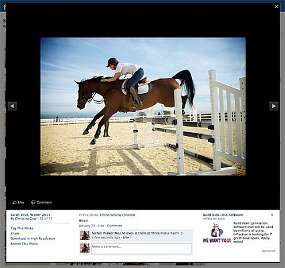 After introducing the ability to upload photos high resolution in October 2010, in early 2011 Facebook will update pop up the photo display.

When users click on a picture, this new pop up eventually going to come up with a black background.
Users also can make comments at the bottom.

As quoted from Techtree, on Wednesday (15/02/2011), this new look is designed to let users more easily in providing comments, as well as make sharing photos.

The new display also can be moved with the keyboard.
Simply tap the left or right direction on the keyboard to change the picture.
If you get bored, just press the button escaped, they pop-up window will close.